TEC 2-1 High Level Stainless 'DESERT' Exhaust System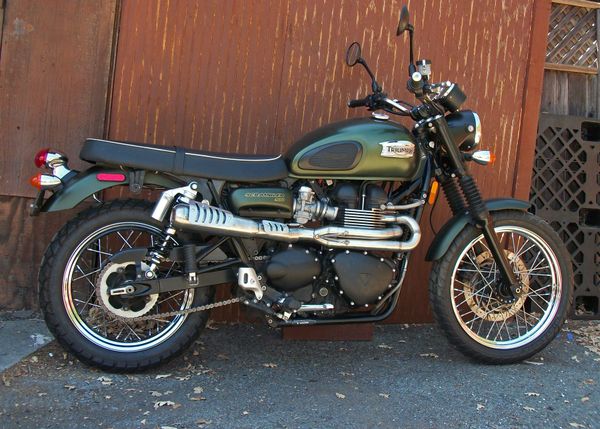 TEC 2-1 High Level Stainless 'DESERT' Exhaust System
Our new high level 2-1 exhaust system, designed to be slimmer, shorter and lighter than any other system available 
with a great sound and performance.
All at a fantastic value for money price like all TEC Brand products.
Really changes the look of the bike. Ideal for the current desert sled, street scrambler or brat look.
Supplied with instructions, all fittings and gaskets.
Will fit all models of Scrambler, T100, Bonneville, SE, Spirit, Newchurch and Thruxton.
On all models except Scrambler the left side panel will need to be changed or modified.
We make suitable short side panels at £80 per pair.
WARNING: YOU MUST INFORM US IF YOUR BIKE IS EFI OR CARBURETOR OTHERWISE WE MAY SEND THE WRONG PART

Let us know by calling us on 01661 823370 and leaving a message if you cannot get through.  Alternatively, email at george.milburn@tecbikeparts.com or matthew.milburn@tecbikeparts.com
See our fitting video link bellow-
Reviews