All alloy gas shocks Bonneville/Bonneville SE & T100, LOWERING TYPE adjustable length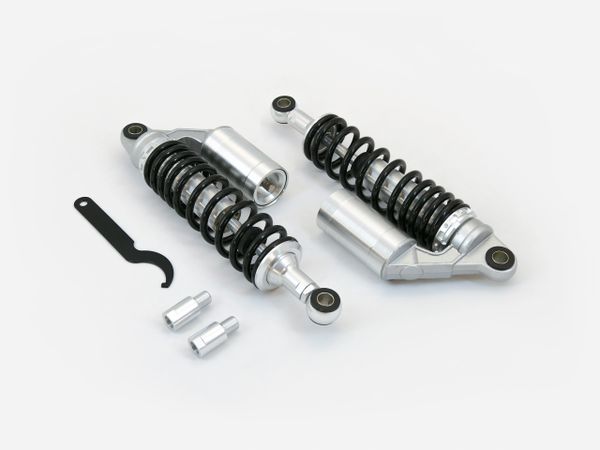 All alloy gas shocks Bonneville/Bonneville SE & T100, LOWERING TYPE adjustable length
ONLY USE THIS TYPE IF LOWERING YOUR BIKE
We also have standard and longer length units available see other items
TEC Bonneville, Bonneville SE & T100, All Alloy Piggyback Type Gas Shocks.
Our TEC alloy gas shocks with up-rated road damping and unique length adjustment range.
Allowing the bike to be lowered,  or run at standard ride height.
Features include -
All alloy construction.
Full re-build able.
Gas filled for consistent damping.
Black powder coated Triple rated progressive springs.
35mm pre-load spring adjustment,adjusting C spanner included.
Adjustable length feature from 310mm to 348mm between mounting centers.(we also have shocks available in 335mm to 380mm range for Bonneville)
Detailed instructions are provided.
Harder and softer spring options available on request.
Work's great with our progressive fork spring kit
12 Month Warranty
Reviews