TEC Cone Royal Enfield PAIR of Slip-on Silencers - Matte Black or Polished Chrome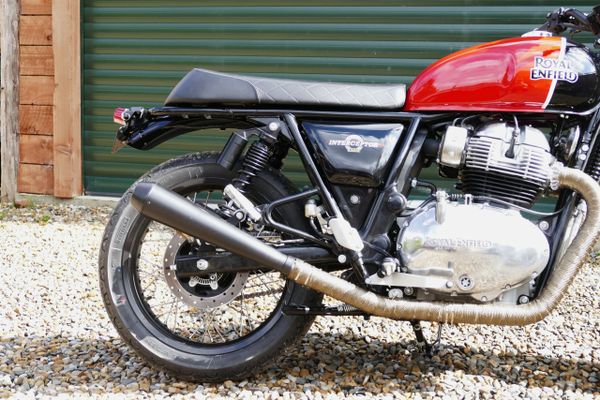 TEC Cone Royal Enfield PAIR of Slip-on Silencers - Matte Black or Polished Chrome
TEC Cone Royal Enfield Slip-on Silencer kit.
These silencers are made from mild steel and come in either a heat resistant matte black coating or polished chrome plating like the original front pipes.
They are loud without the optional welded in mutes OR a nice base sound and still a bit louder than stock with mutes fitted.
Simply chose if you want them on the drop down box ( £15.00 extra per pair)
Designed to fit the Royal Enfield Interceptor 650 and Continental GT 650.
Kit includes 2 x silencers with all mountings and required fittings and need no modification to the cans or bike.
They bolt straight on and can be fitted in around 5 mins with basic tools.
Produce a fantastic sound.
A simple way to drastically change the look and sound of your bike.
No remap required.
Please watch our YouTube series on our channel for instructions on fitting and to see them working.
Kit includes a left and right silencer and all necessary fittings.
Reviews