Classic Bike Shock Absorber Order Form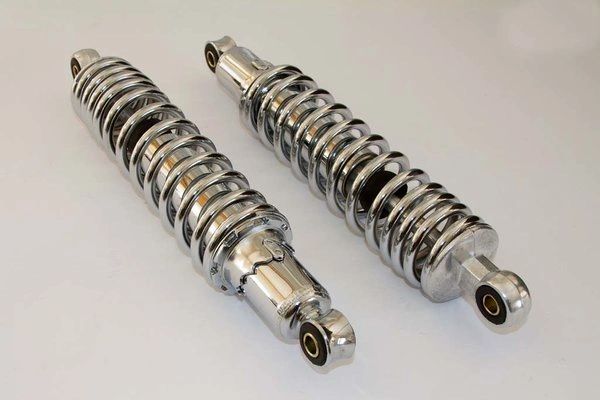 Classic Bike Shock Absorber Order Form
We stock shocks for most classic twin shock bikes with prices starting from £45.00 per pair.
For most bikes we have many options of types, lengths, travel, spring rates and colours - far too many to list and picture!

Please call 01661 823370 (Between 9am-12pm UK time Monday - Friday) or email george.milburn@tecbikeparts.com with the following information. Please provide all information or we may be unable to help.
Bike make and model
Bike year
Rider weight and height (as we can offer longer and shorter units than stock for most bikes)
For custom builds specify length of shocks and mounting sizes.
Reviews